What are the best nail forms?
Form fitting can seem like a minefield and with so many different types on the market, it is hard to know which form you should be using and why. This blog will explain what you should be looking for when purchasing your forms and how using the right form can make a huge difference your application and ease your working technique.
Choosing the right shape to suit your client is the first step with our guidance here.
While the grid system on many forms can seem daunting, it can in fact make them much easier to use and customise, even for beginners. It acts as a guide for creating the right angles for perfect sidewalls and free edge shapes. Whilst these shouldn't be used as gospel, they are as by name - guide lines.
To master more about getting your side wall straight, firstly it is essential to familiarise yourself with the angle that a nail form should be applied for different nail shapes. Check out this blog for our insight.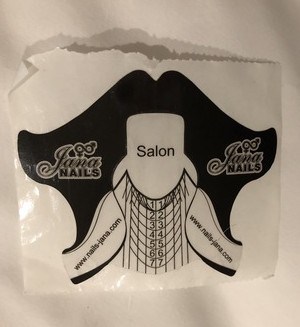 Different shapes
You can get different forms for different nail shapes. However, I think it's good to purchase a universal form that can be tailor made to different shapes. I have just two kinds of forms: one for extreme and one for salon shapes. Many forms that are designed for universal shapes, cannot actually be used for many shapes – mostly square and are only of use for an almond.
Learn how to fit nail forms to different shapes correctly in this guide.
Different types of forms
Look for forms with wide wings, allowing you to join underneath, without tapering the end in and losing your side wall structure. If this tapers, you cannot build a true square structure, even if only creating a very short enhancement. By tapering this shape, without the correct form fit, you are likely to compromise the structure. Seek forms that are perforated for easy separation at the base and always open this to allow correct fit. When choosing a form for extreme shapes, seek double-thick material which does not crease.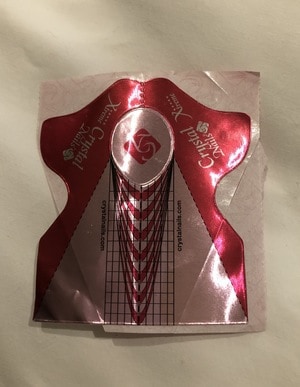 There are several different types of forms:
Disposable – made of foil, paper, plastic or a mix.
Reusable nail forms – mostly metal nail forms, sometimes available in plastic.
I would always recommend disposable forms because you can tailor them to any nail shape and natural nail, and I find reusable forms a little awkward to disinfect.
Forms made with both paper and foil tend to be the best because they allow you to create your C-curve without the need to pinch. You want to aim for strong adhesion on the forms and check the quality of the glue holding the form together, so they stay in place and do not move or pop open when applied to the finger.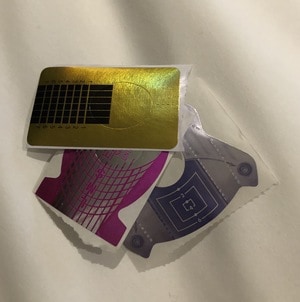 Forms made with paper tend to not stay in place and tear more easily and fray when customising. It is important to also look for the quality of the form, the thickness and the paper/foil ratio. If it feels more paper like, it will still act like a paper form.
Forms made with plastic can often disintegrate during application and the colour can stain your enhancement. However, clear plastic forms made with good quality material that is thin and pliable, can be fantastic for hard gel enhancements.
Forms with just foil can be great for competition nails and helping achieve a deep C-Curve as they bend into and stay in shape.
Incorrect square form placement
Want to learn more about form fitting? Sign up to receive our free form fitting guide here.
---