Welcome to a new programme of expert education delivered by some of the most experienced nail and beauty professionals in the industry. Our courses are current, comprehensive, meet all national occupational standards, whilst remaining a fun and engaging experience.
Katie has hand selected educators with the skills and passion to take your nail and beauty career to the next level. Our courses will guide you through everything required to get the most out of your education and excel in your chosen field.
Courses include:
Nail Technology
· Theory
· Health and Safety
· Product Knowledge
· Fundamentals
Nail Art
· One Stroke
· Gel Polish Design
· Mixed Media
· Flat 3D
And many more…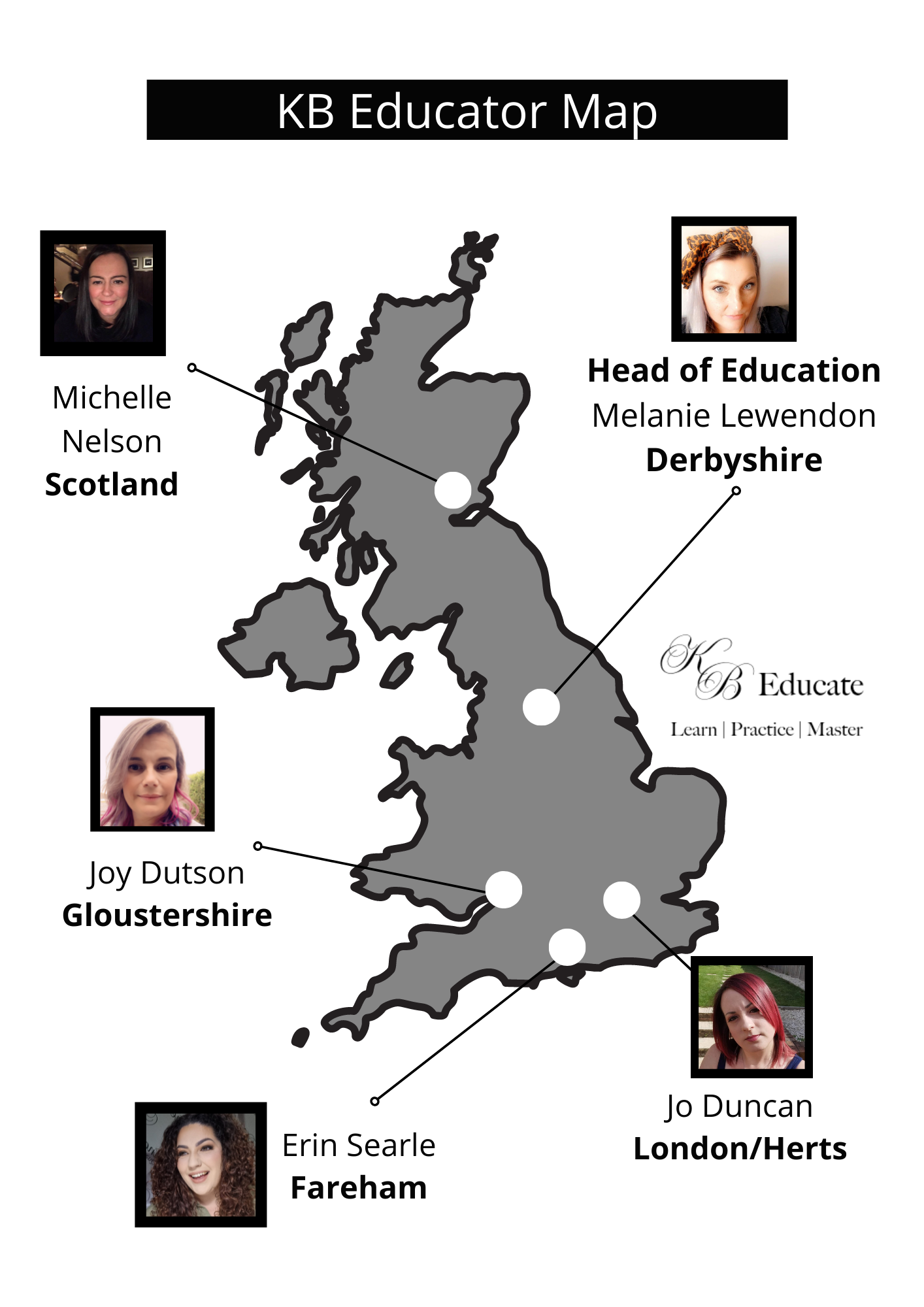 Available online and in person around the UK.
As well as nail & beauty classes we will also be offering a range of beauty & business courses to take your career and business to the next level.
An education programme like no other, the KB Educate Theory Unit is completed online before every course to give you the best possible foundation.
How many times do you leave a course and feel you are on your own? With KB Educate case studies, feedback, and post course support are included as standard.
Meet you Educators below, selected by Katie and trained by Katie.
KB Educate, Learn the KB way.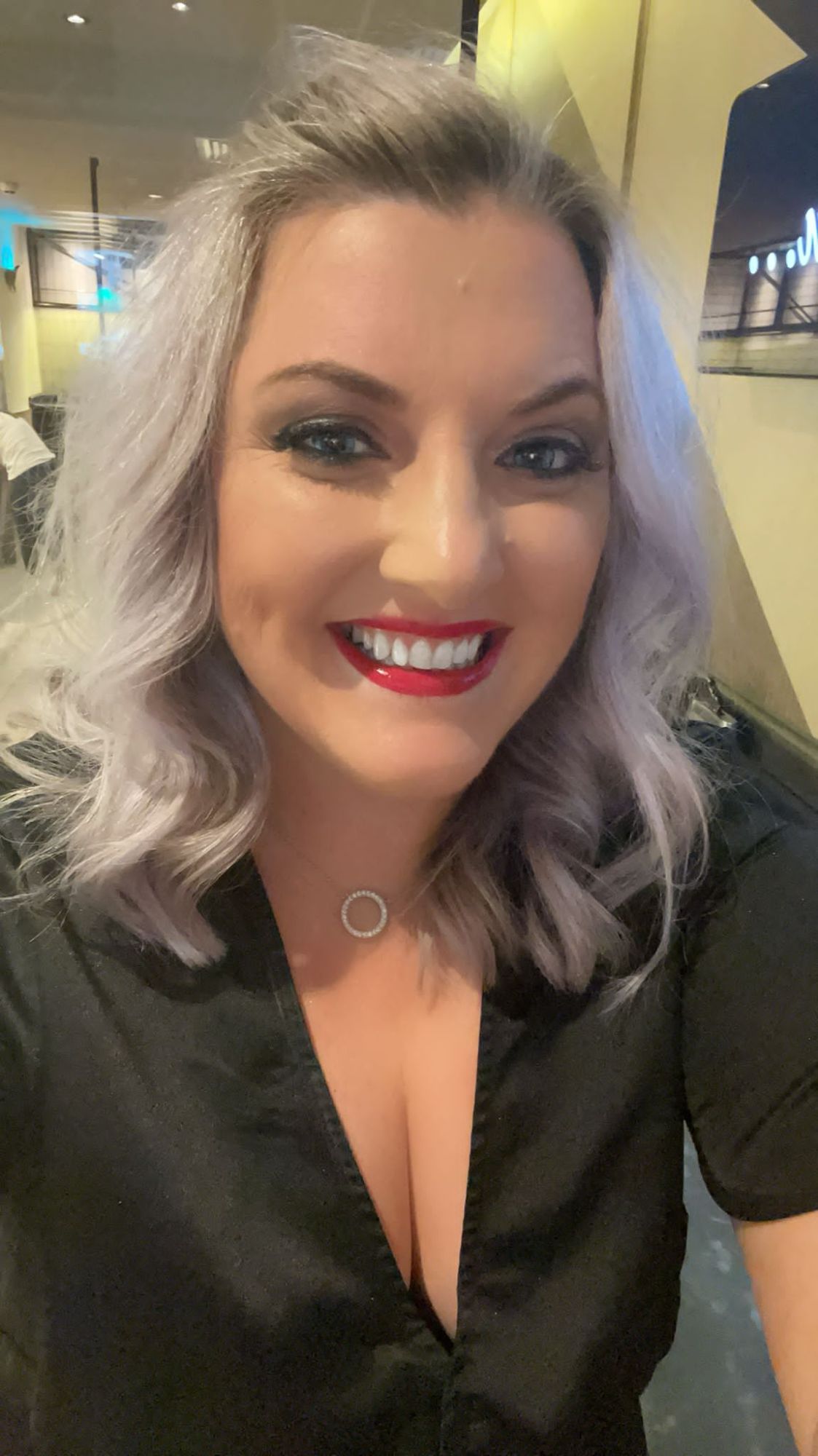 Head of Education, Derby
My name is Mel! I have been a Beauty therapist and Nail tech for around 14 years, winning awards in both fields.
I am Katie's Educator for Derbyshire and I am also Head of Education for the KB Training Academy.
I am based in Belper in Derbyshire and i also am the owner of the Be Inspired Online Education Platform and the Edumats brand of nail tech learning materials.
I love everything about the industry but my love is for the artistic side. I am award winning and 3 times scratch finalist for mixed media work. I love all the art techniques, one stroke, water colour , character painting and anything I can put my own creative flare on!
Education is massively important to me. I believe that all students should receive the highest standards of education from start to finish. Which is why I was thrilled when Katie asked me to head up her academy as we share the same ethos.
I have my own methods of teaching which have successfully trained nail techs and beauty therapists across the UK and a few overseas too.
I'm so excited to deliver some amazing courses and work with these amazing educators to bring you the best education possible and inspire you to be the best you can be!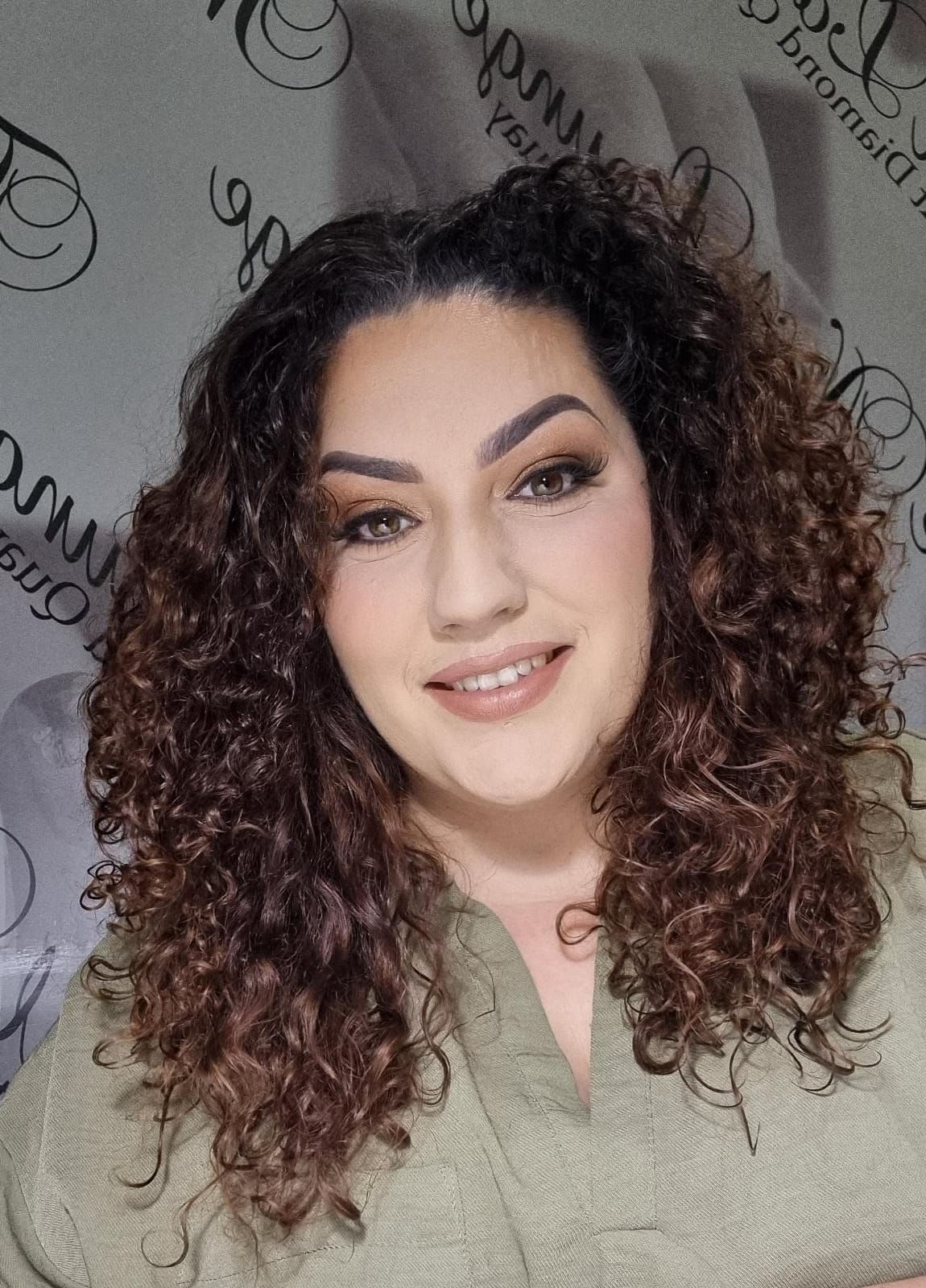 Educator, Hampshire
Erin is an all-round experienced nail tech and Educator and has excelled various roles. Erin has progressed her career over the years from starting out at home and mobile, to working alongside top nail brands and now running her own successful award winning business – The Nail Lounge, Diamond Quay in Fareham Hampshire. Erin keeps up to date with not just all nail trends and techniques but also the latest updates in Social Media and the running of a nail business and has developed specific nail social media workshops using her experience.
From her experience in the salon, Erin has recently created her own successful range of nail art brushes and is also a proud sub distributor of the KB Tool Range®.
Erin loves all things nails including extreme salon nails, handprinted nail art and crystals. Her attention to detail and cuticle prep work is unrivalled.
With Erin's experience in the industry, running a successful business, competitions, distribution and starting her own brand, Erin is able to offer not only nail education but advice and training on other segments in the nail industry.
Educator, Barnet, Hertfordshire,

Hi, my name is Jo Duncan and I am based in Barnet, Hertfordshire. I started in the nail and beauty industry almost 8 years ago after being in the corporate industry for almost 20 years! A huge career change but one I will never regret doing; I just wish I had done it sooner! Not many people can wake up and say they love their job, I do this every day!
I love inspiring new and upcoming students as well as the already established and I love being part of their new found careers as nail artists. Choosing an Educator to train with can be a mine field - choosing one that oozes knowledge and oozes passion can be even more of a mine field – come train with me and you will get bags of both – and have fun at the same time! I do have high expectations when it comes to teaching and the work produced but, this can only make you a better artist right?!
My absolute favourite nails to create are of the extreme shaped kind…Russian almond being my favourite shape EVER! The sleekness, the elegance…I just love everything about it!
I can't wait to be able to share the knowledge I have gained through my years as a tech, and the training courses I have completed myself (which I continue to do as a working nail artist), and to share the experiences I have gained through running my own salon, too! I am very excited to be a part of Katie's Ed Team, and share the passion and knowledge through all of the courses that we have on offer.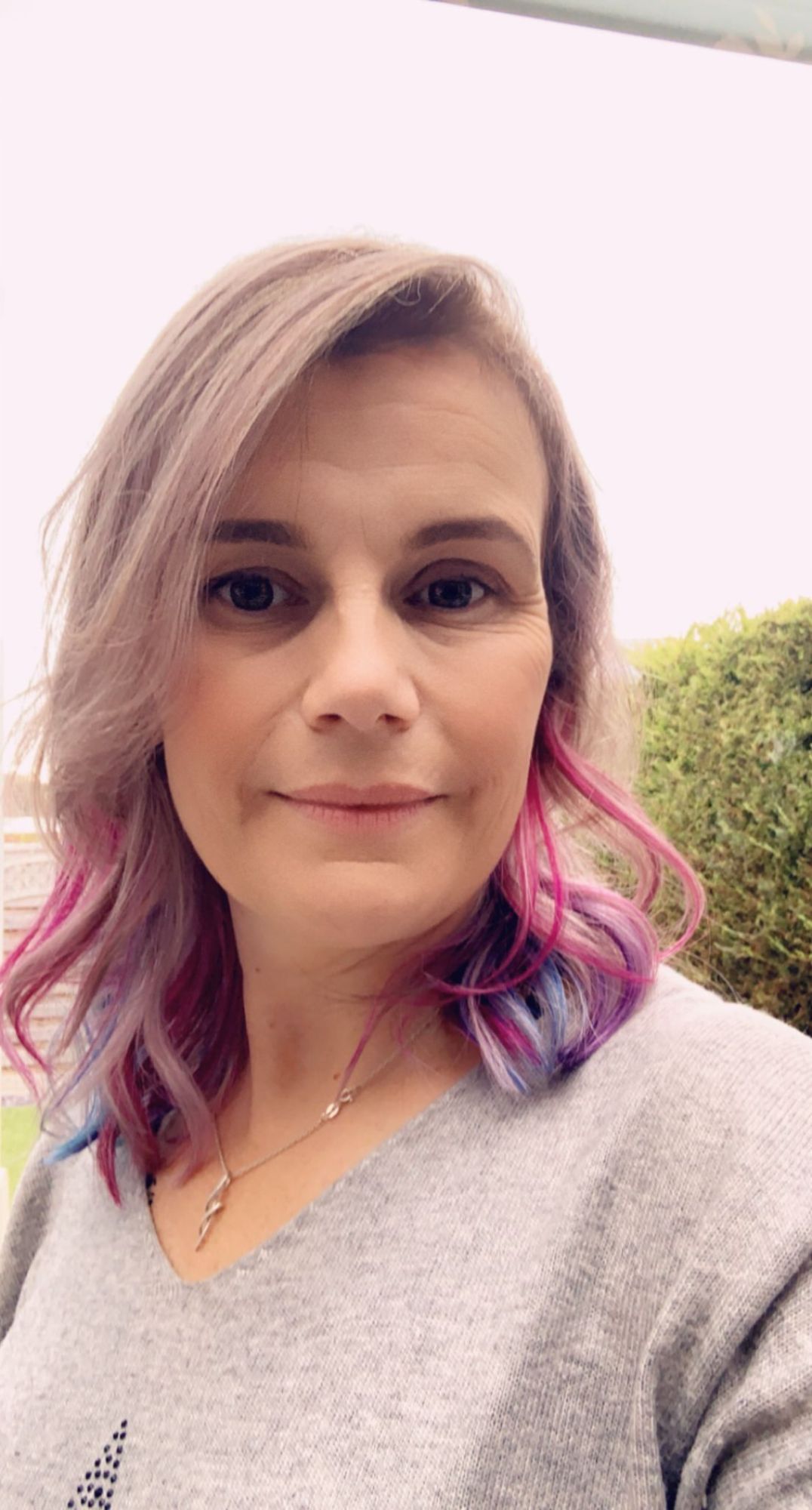 Educator, Gloucstershire,
Who am I? A very non girly, 40 something, ex motor-biker who now loves riding mountain bikes downhill (hate peddling!) both in the UK and abroad, I am a mum to two fab kids well ones an adult and not forgetting my lil fur baby.
I originally started my training approx 26 years ago, however it wasn't meant to be at that time and my career went down a different path, cue my second child and I found I was working daft hours and missing out on her so I re-trained and haven't looked back since my only regret…not doing it sooner.
My favourite treatment is probably brows as the difference they can make to your look is amazing but I do love the variety of different treatments I perform during my day.
I am trained as a HD Brows Master Stylist, LVL Advanced Lash Lift Artist, Sienna X Waxing Specialist and finally all things nails. I love learning new things and have a list of courses and skills building days I want to do this never gets shorter only longer as I add more and more to it!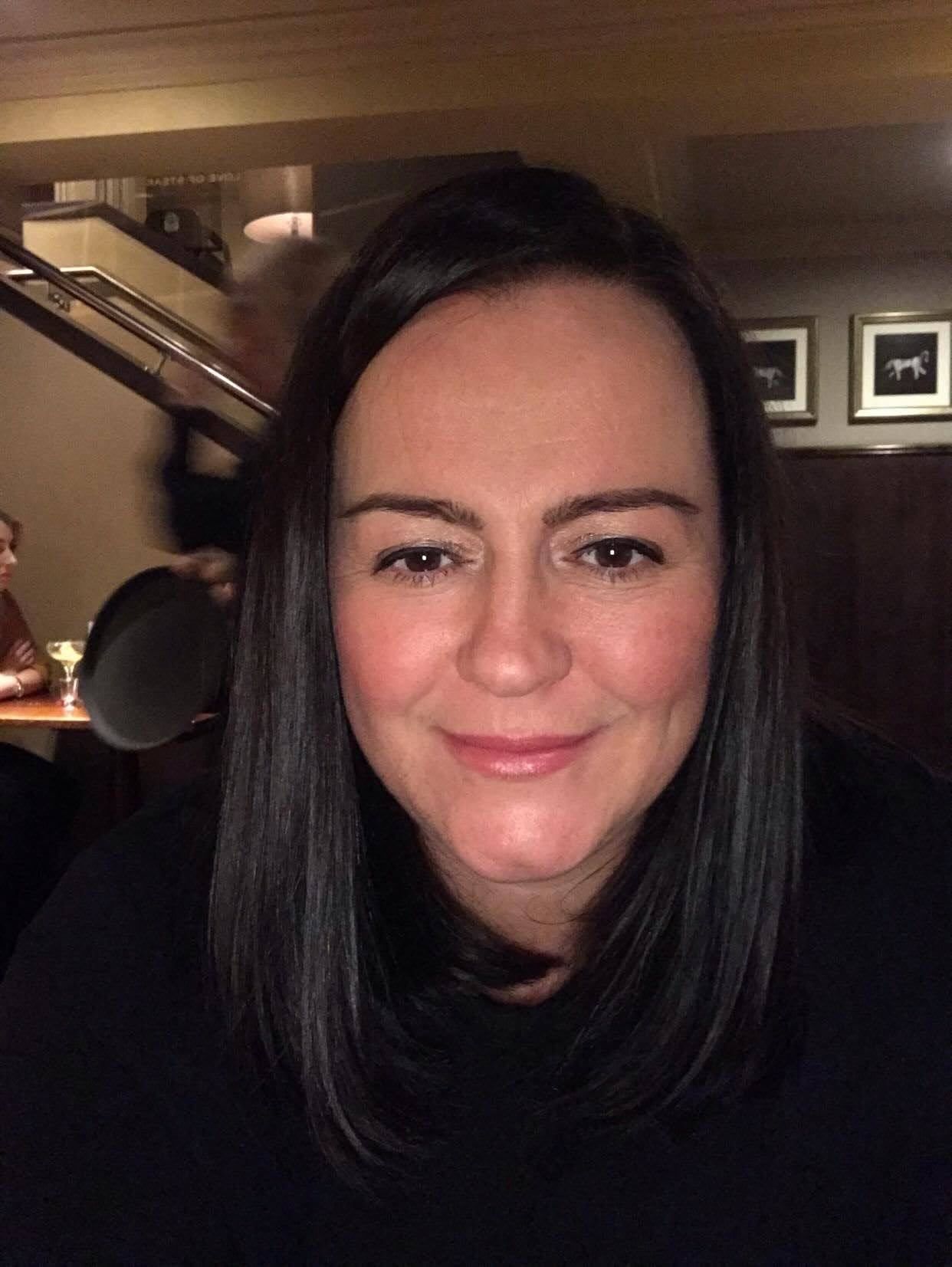 Educator,
Clackmannanshire, Scotland
Hi! I'm Michelle, but everyone calls me Shell. I'm a career nail technician based in Central Scotland with 19 years of experience. I'm super proud to be able to welcome students to 'The Nail Natter', my recently renovated garden studio which allows me the perfect balance between work and life.
My passion for the industry has always driven me forward and I am so lucky to do a job that I adore. So when I wanted to share my experience and knowledge, becoming an educator seemed the natural step to take and I have found it extremely gratifying.
In my time in the industry I have trained with some of the best, Katie being one of them. I attended Katie's 5 Day Bootcamp in March 2019 and the knowledge gained was oustanding and I can't wait to pass that on to my students.